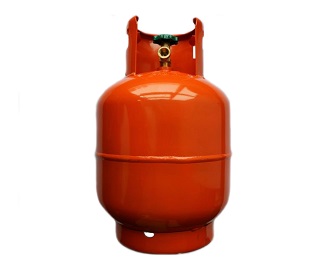 We offer a wide range of Empty LPG Cylinders to our clients.
Our product range finds application in residential and commercial purposes.
All the cylinders are manufactured in strict compliance with the industry norms, hence are safe to use.
Moreover, we offer these in various standard water and gas capacities.
Product details:
∗ Capacity:10 Kg
∗ Water capacity:23.5 Liters
∗ Total height:525 mm
∗ Inside diameter of cylinder:314 mm
∗ Outside diameter of footring:240 mm
∗ Outside diameter of collar:190 mm
∗ Foot ring height:48 mm
∗ Shroud height:150 mm
∗ Norminal wall thickness:2.5 mm
∗ Steel material:HP295
∗ Test pressure:3.2 MPa
∗ Work pressure:2.1 MPa
∗ LPG Cylinder Fitted with F-type Valve
∗ Design Specification:EN 1442,ISO4706
∗ Construction:Two-piece
∗ Minimum Order Quantity:1357 Pieces
Safety features:
♦ ISO 4706 approval for Cylinder
♦ Approved by Government of China's Explosives department
♦ Periodic testing of Cylinders
♦ Mention of tare weight on Cylinder
♦ Mention of Batch and Serial No