Meishan wharf of Ningbo port will be unsealed next week and will be fully restored soon!
25 August 2021
Meishan wharf of Ningbo port will be unsealed next week and will be fully restored soon!
August 10th, one COVID-19 nucleic acid positive person was found at the forenoon of Zhoushan port in Ningbo,On the 11th, Meishan wharf issued a statement announcing that due to the wharf system failure, all container collection services will be suspended from now on, and the recovery time will be notified separately.
Black swans fly out of the shipping market again?
In May, Yantian Port was limited in operation capacity for one month due to the epidemic, and the number of vessels jumping from the port increased by 300% in one month. In the 14 days with the most serious congestion, more than 357,000 TEU were affected. Maersk predicted at that time that compared with the closure of the Suez Canal in March, the impact of Yantian port congestion was much more serious.
Zhoushan port is the largest port in the world and an important hub in East China, and the cargo throughput of Meishan terminal accounts for 20% of Zhoushan port.
The outbreak had a significant impact on foreign trade shipments in East China.Shipping companies including CMA-CGM,Hapag-Lioyd and COSCO immediately announced that some routes jumped from Ningbo to Shanghai.

Therefore,many foreign traders and buyers are worried about whether the sudden situation of Meishan wharf will push up the freight rate once again, making the fragile supply chain more at risk.

Russell Group,the Insurance Risk Management Consulting Firm in UK, analyzed the port operation report and believed that "the closure of Meishan wharf of Ningbo Zhoushan port has affected global trade worth US $172 billion." Russell warned customers of the vulnerability of Global trade, saying that vulnerability means that any slight damage to the trade network, whether port closure or route congestion, will affect shippers, global supply chains and even end consumers.
"Now some docks in Ningbo Zhoushan port are closed, and our goods to the east of the United States and Europe are affected. We look forward to controlling the epidemic as soon as possible and resuming operations at the docks." On August 17, a foreign trader said in an interview with the media.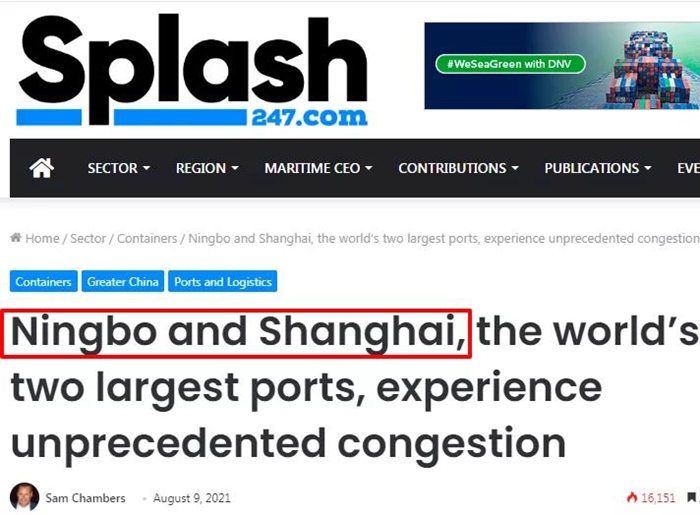 https://splash247.com/ningbo-and-shanghai-the-worlds-two-largest-ports-experience-unprecedented-congestion/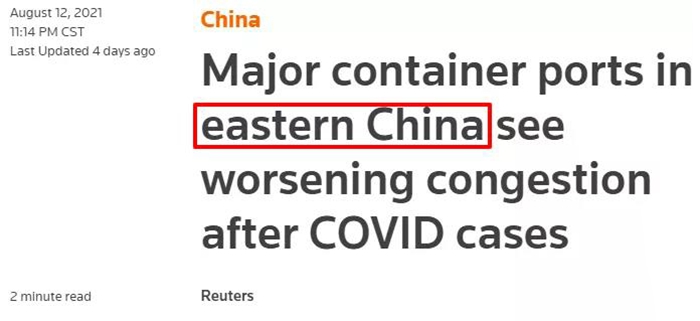 https://www.reuters.com/world/china/major-container-ports-eastern-china-see-worsening-congestion-after-covid-cases-2021-08-12/
Good news coming,opened today !
According to the production express data of Ningbo Zhoushan Port Group on August 18, the container throughput of the whole port was 93000 TEUs on August 17, and the daily average throughput from August 11 to 17 decreased to about 90% of that of the previous July.
Those foreign traders who are stranded in Meishan port or anxious to ship goods can finally breathe a sigh of relief!