Johns Hopkins University COVID-19 Tracking Map
23 April 2021
Johns Hopkins University COVID-19 Tracking Map.
This is one of the authoritative websites for querying COVID-19 instant data. The advantage is that the map is more red and worse.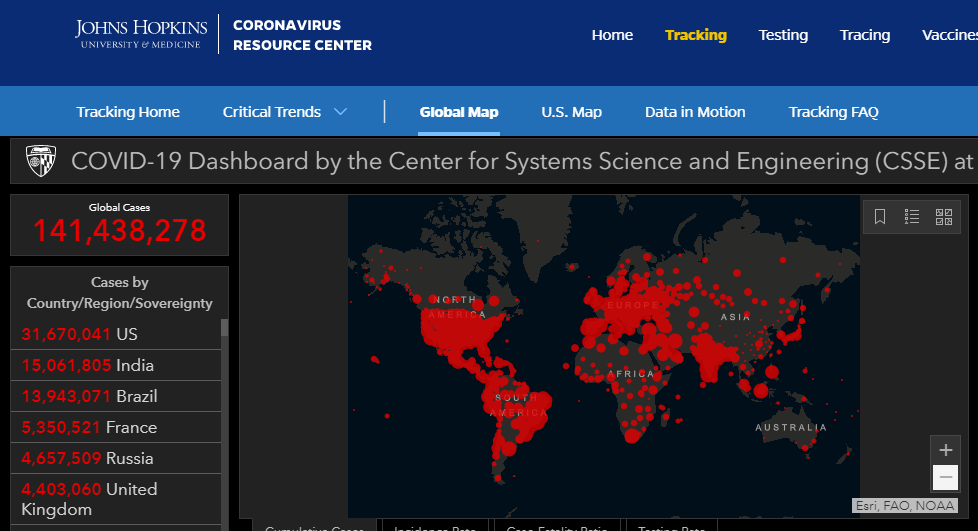 Worldometers
https://www.worldometers.info/coronavirus/
If you want to see the increase or decrease of the epidemic situation in each country, or even the epidemic situation in each region of the country, it will be more convenient to see this website.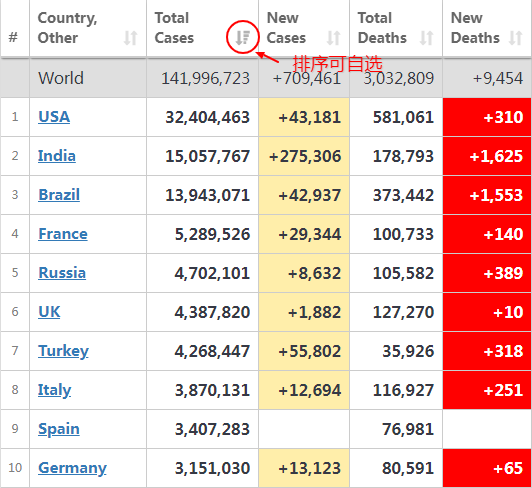 Vaccination status
Vaccine tracking program
https://www.bloomberg.com/graphics/covid-vaccine-tracker-global-distribution/
This is a vaccine tracking project done by the Bloomberg news agency. It provides map + table data to show how many doses of vaccine have been vaccinated in each country, how many people have received at least one dose, and how many people have been fully vaccinated. The greener the situation, the better.
When the world turns green, that is when the global business, travel and life can finally return to the right track. We look forward to this day.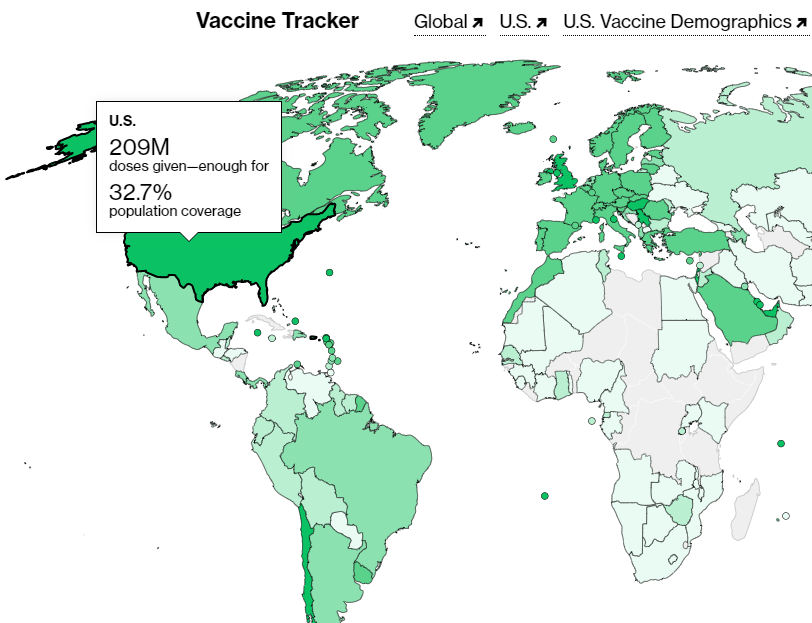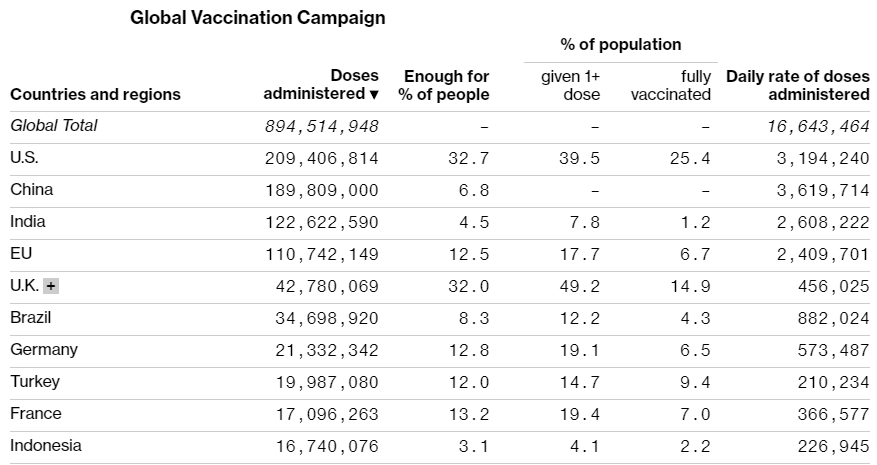 COVID-19 Travel Regulations Map
https://www.iatatravelcentre.com/world.php
This website is made by IATA (International Air Transport Association). Based on the Timatic database of IATA, it provides travelers with the latest COVID-19 entry and exit regulations.
If you have to travel internationally, or if you have clients who want to travel abroad, you can find the latest regulations on this website.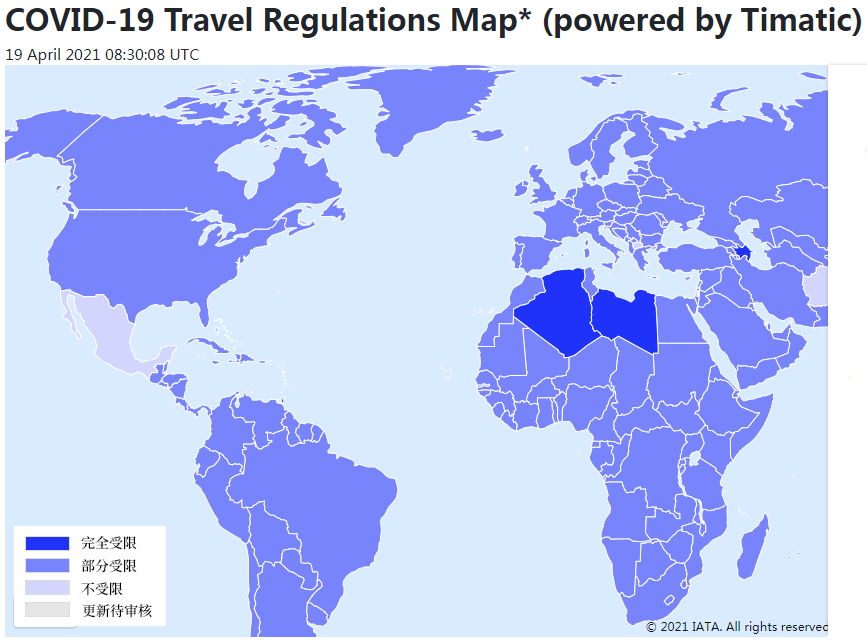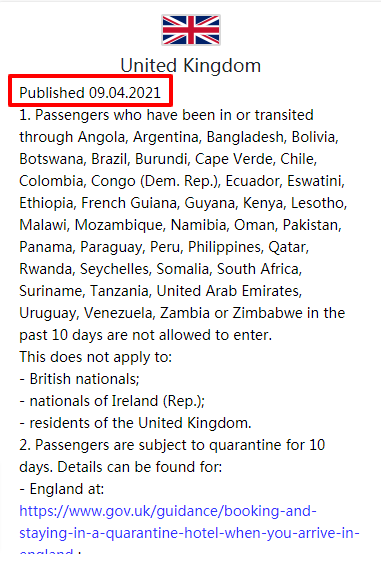 Notice of immigration administration
https://www.nia.gov.cn/n741440/n741542/index.html
https://en.nia.gov.cn/n162/n232/index.html