6 Kg Gas Cylinder Fitted Camping Valve
This is the size used for camping and house cooking range,two types one with collar the other one without collar.
They are also used with our LCL less than container loading delivery service.
6kg lpg gas cylinder sizes shown are approximate,actual dimensions may vary.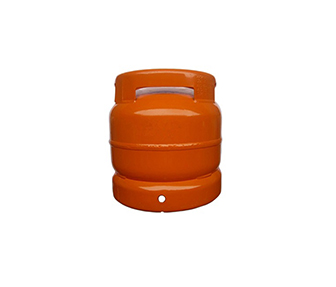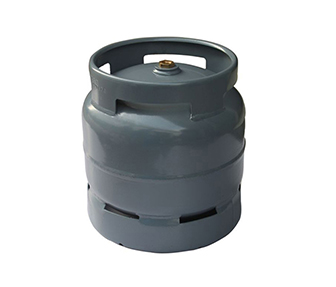 We offer a wide range of Empty LPG Cylinders to our clients.
Our product range finds application in residential and commercial purposes.
All the cylinders are manufactured in strict compliance with the industry norms, hence are safe to use. Moreover, we offer these in various standard.
Product details:
The 6kg camping gas cylinder for storage & transportation of propane,butane or their mixtures having dimensions as the following:
1.The cylinders are constructed & tested according to ISO4706 and EN1442 standard for steel cylinders.
2.Water capacity 13 liters min.
3.Outer diameter 265mm
4.Working temperature -40/+60 C
5.Hydrostatic test pressure 3.2MPa
6.Hydraulic test presure 2.1MPa
7.Material HP295
8.Thickness 2.22mm Min
9.Nominal thickness body 2.5mm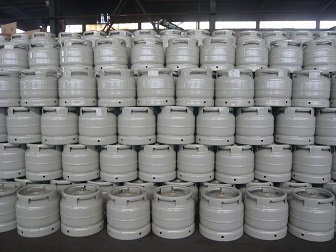 Safety features:
Safety features:
ISO 4706 approval for gas cylinder
Approved by Government of China's Explosives department
Periodic testing of cylinders
Mention of tare weight on cylinder
Mention of batch and serial number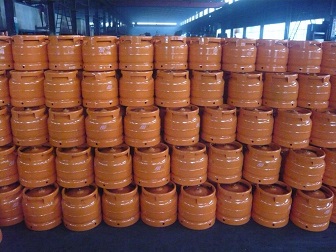 Gas Type:LPG
Capacity:6 Kg
Water capacity:13 L
Total height:288 mm
Inside diameter of cylinder:294 mm
Cylinder height:253 mm
Outside diameter of footring:302 ±2 mm
Outside diameter of collar:265 ±1 mm
Foot ring height:63 ±3 mm
Collar height:60 ±1 mm
Min. wall thickness:2.22 mm
Norminal wall thickness 2.5 mm
Steel material: HP295
Test pressure:3.2 MPa
Work pressure:2.1 MPa
Design Specification:EN 1442,ISO4706
Construction:Two-piece
Minimum Order Quantity:1280 Pieces
Construction:Two-piece
Design Specification:EN 1442,ISO4706

Constructed & tested according to ISO 4706 EN1442 standard